NGC 507 Galaxy Group in Pisces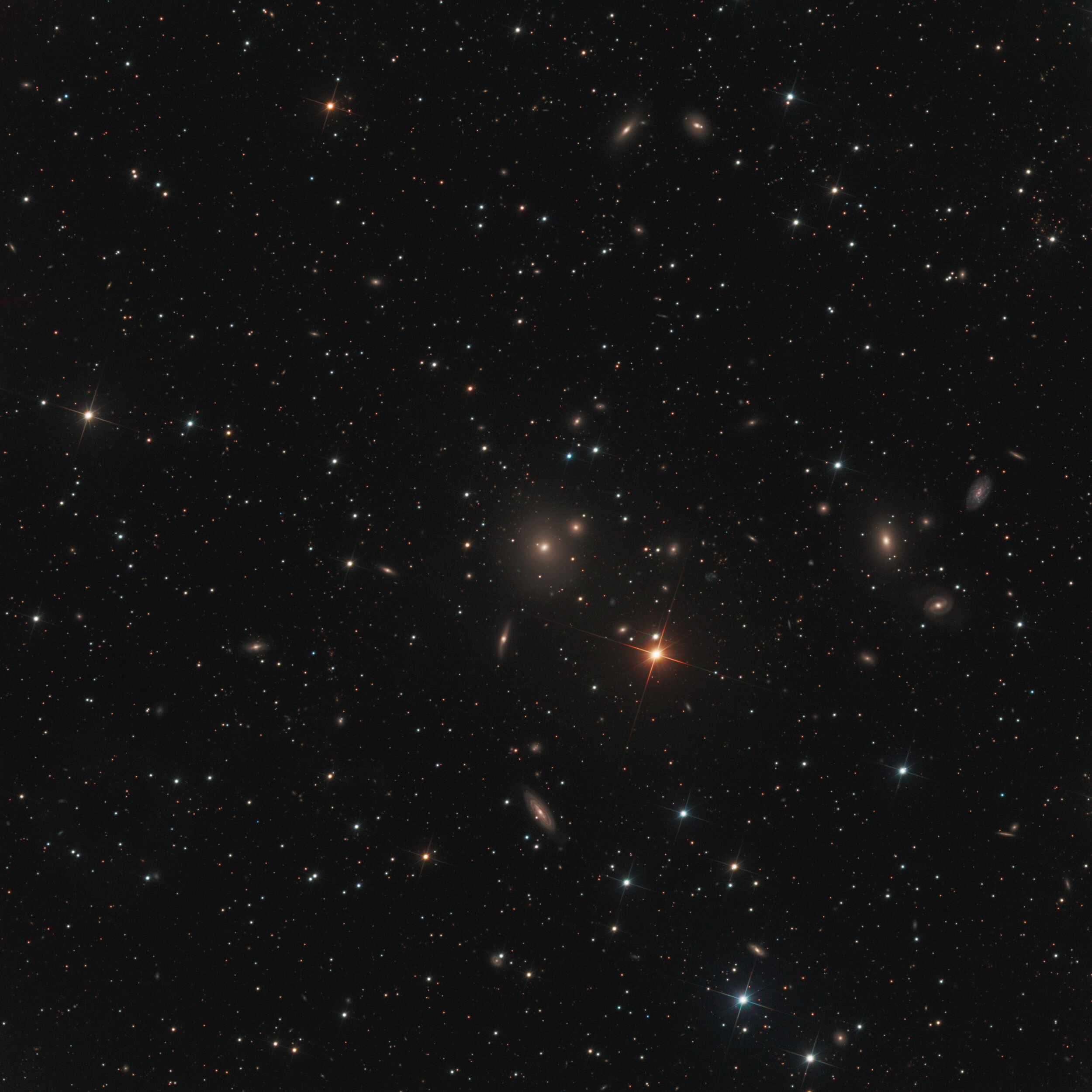 NGC 507 group is a group of galax­ies in the con­stel­la­tion of Pisces at a dis­tance of about 200 mil­lion lightyears. The name is derived from its most prom­in­ent mem­ber, the ellipt­ic­al galaxy NGC 507 in the cen­ter of the image. NGC 507 and NGC 508 (Arp 229) are the cen­ter of the group.
The WBL cata­log lists 22 mem­bers for this group, most of them can be found in the annot­ated image. The mem­bers have been dis­coverd by Wil­helm Her­schel, John Her­schel, d'Ar­rest and Stephane Jav­elle between 1784 and 1899.
LRGB 380:400:320:280 min.
ROSA Remote Obser­vat­or­ies South­ern Alps
© Mar­tin Ruster­holz, Astrophotographer
Find­er Chart NGC 507 Galaxy Group in Pisces