West­ern Veil Neb­ula (NGC 6960)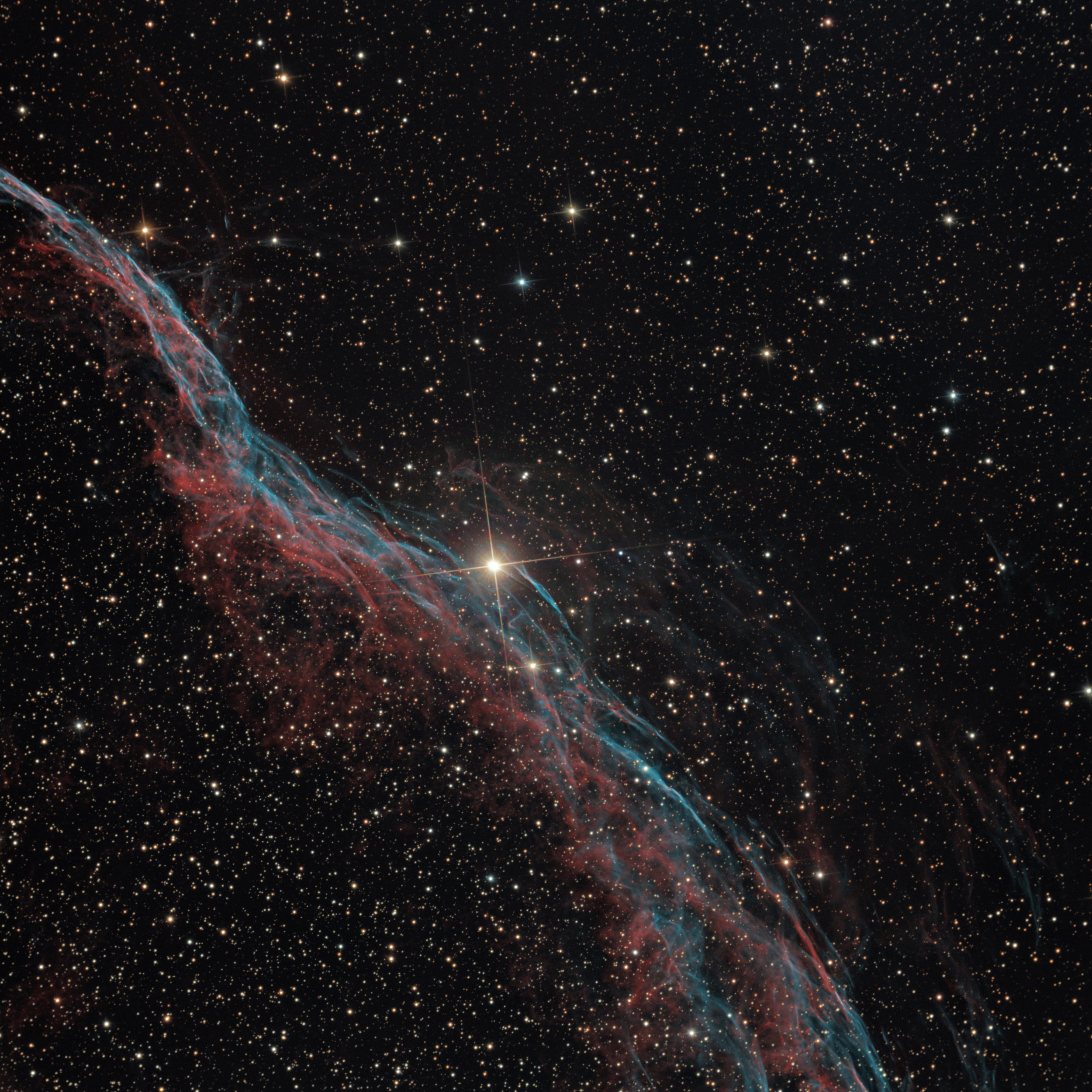 The Veil Neb­ula com­plex, NGC 6992/​95 (Estern Veil), Pick­er­ing's Tri­angle and NGC 6960 (West­ern Veil) are rem­nants of a single super­nova explo­sion about 15'000 years ago. The whole objects spans some 3° of sum­mer sky in the con­stel­la­tion of Cygnus. The neb­ula was dis­covered by Wil­li­am Her­schel 1784.
This image shows the West­ern Veil and is a com­pos­ite of RGB and Ha/​OIII data. The bright star is 4.2 mag 52 Cygni, an unre­lated fore­ground star.
[descrip­tion from wikipedia]
HaOIIIR­GB 360:360:200:200:200 min.
ROSA Remote Obser­vat­or­ies South­ern Alps
© Mar­tin Ruster­holz, Astrophotographer
Find­er Chart West­ern Veil Neb­ula (NGC 6960)