3C 400.2 (SNR G053.6–02.2) in Sagitta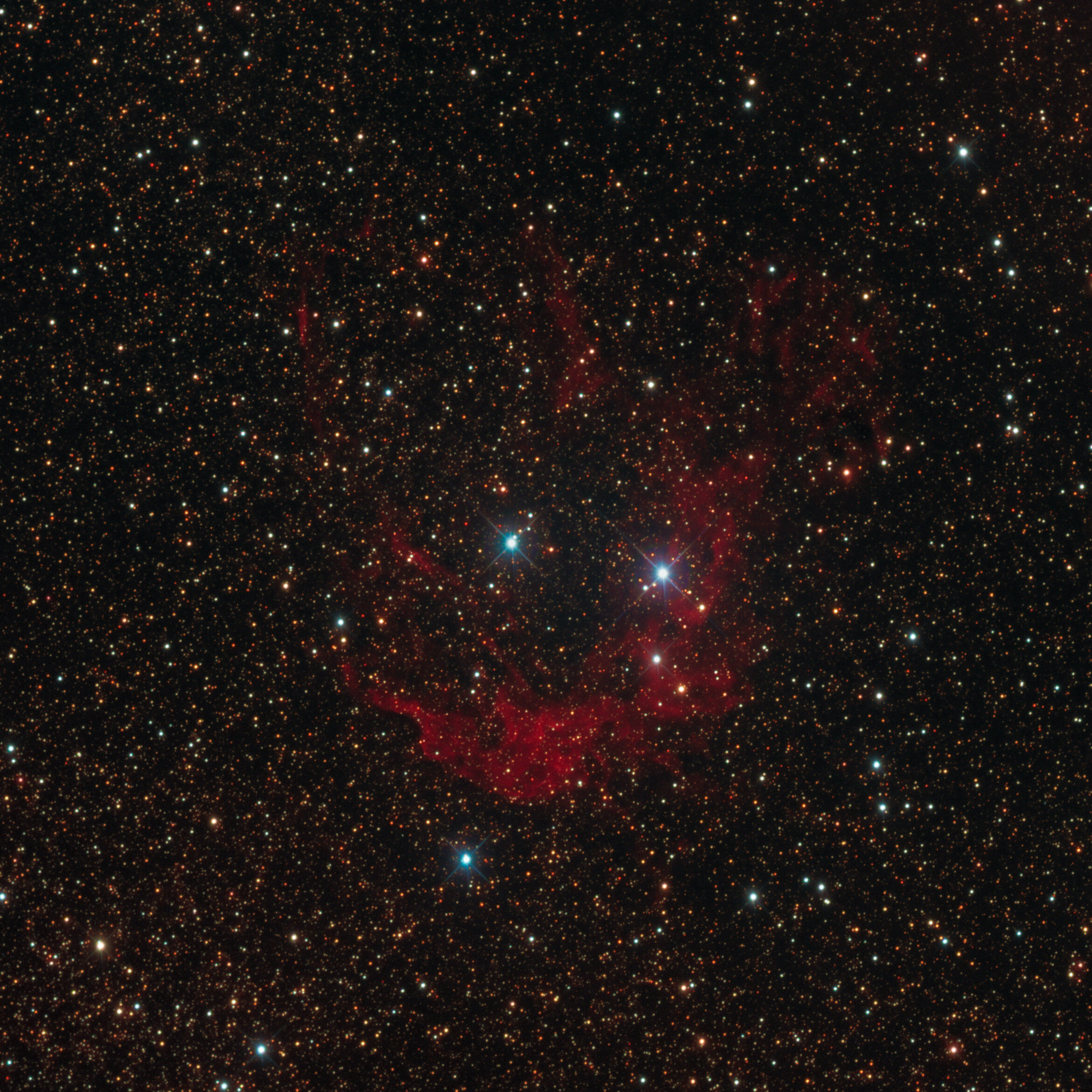 3C 400.2 is a medi­um sized super­nova rem­nant with a size of 16 arcminutes in the con­stel­la­tion of Sagitta, which optic­al parts have been found on Mount Palo­mar red plated by Sid­ney van den Bergh in a sys­tem­at­ic search pub­lished in 1978. The dis­tance is estim­ated between 12'000 and 20'000 lightyears.
Deep Ha expos­ure was required to reveal the struc­ture of this neb­ula. North is up in this image.
HaR­GB 1720:160:120:140 min.
ROSA Remote Obser­vat­or­ies South­ern Alps
© Mar­tin Ruster­holz, Astrophotographer
Find­er Chart 3C 400.2 (SNR G053.6–02.2)