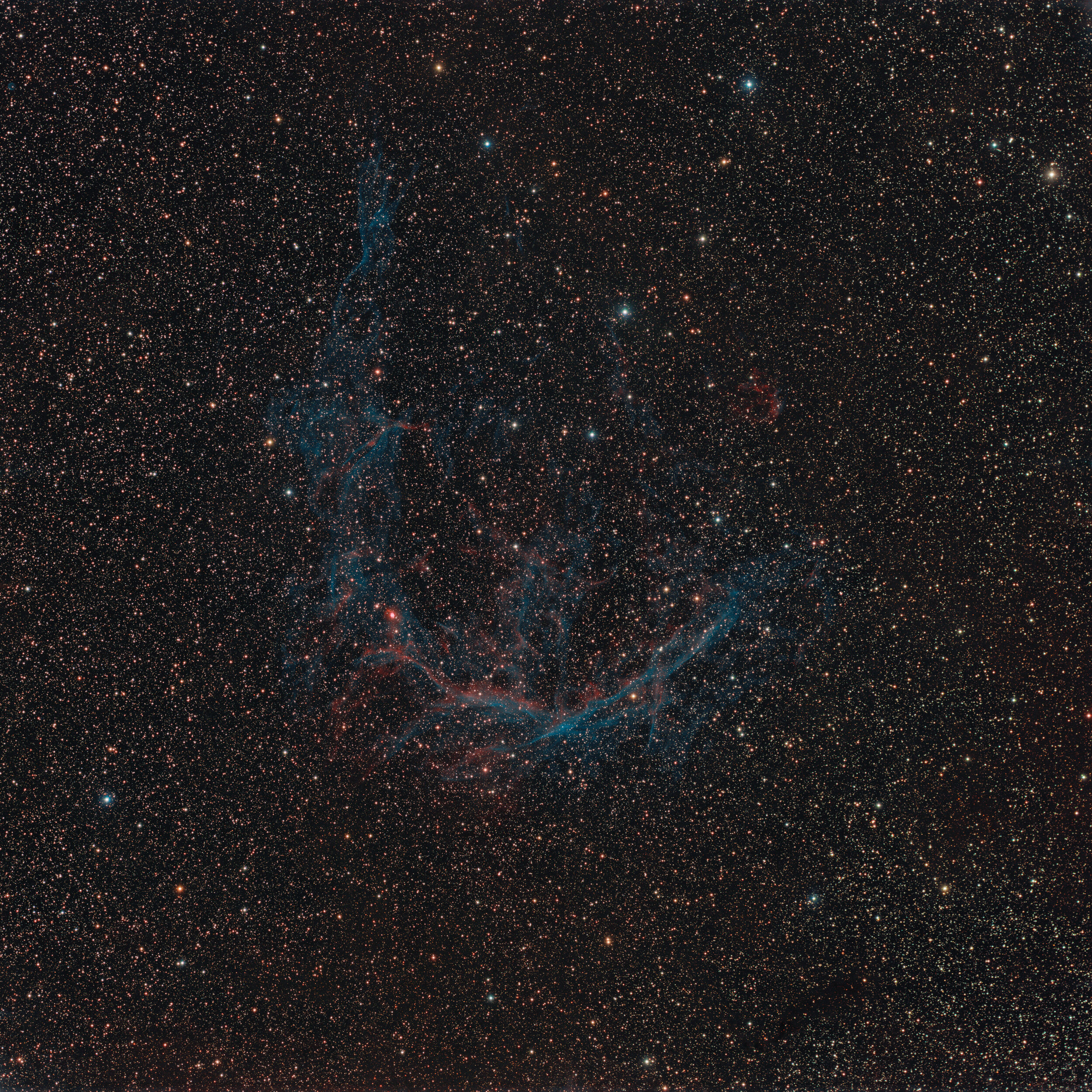 CTA 1 is a super­nova rem­nant that con­sists of a 1.5 degree fil­a­ment­ary shell. The bright object near left of cen­ter is NGC 40, a small plan­et­ary neb­ula. The two objects are unre­lated and are at dif­fer­ent dis­tances. The dis­tance to CTA 1 is estim­ated about 4'600 lightyears and its age about 10'000 years.
CTA 1 stands for "CT", the abbre­vi­ation for "Cal­tech" and the let­ter "A" denotes the first list of radio sources pub­lished by this obser­vat­ory in 1960, as this object was pre­vi­ously not catalogued.
The small object near the top left corner is Hu 2, a faint plan­et­ary neb­ula with a size of 2x1.6′, recently dis­covered by the French ama­teur astro­nomer Laurent Huet.
[descrip­tion from Sakib Rasool]
Taka­hashi FSQ-106EDX III
HaOIIIR­GB 1200:1290:130:130:120 min.
ROSA Remote Obser­vat­or­ies South­ern Alps
© Mar­tin Ruster­holz, Astrophotographer
Find­er Chart CTA 1 (SNR G119.5+10.2)