Cali­for­nia Neb­ula (NGC 1499)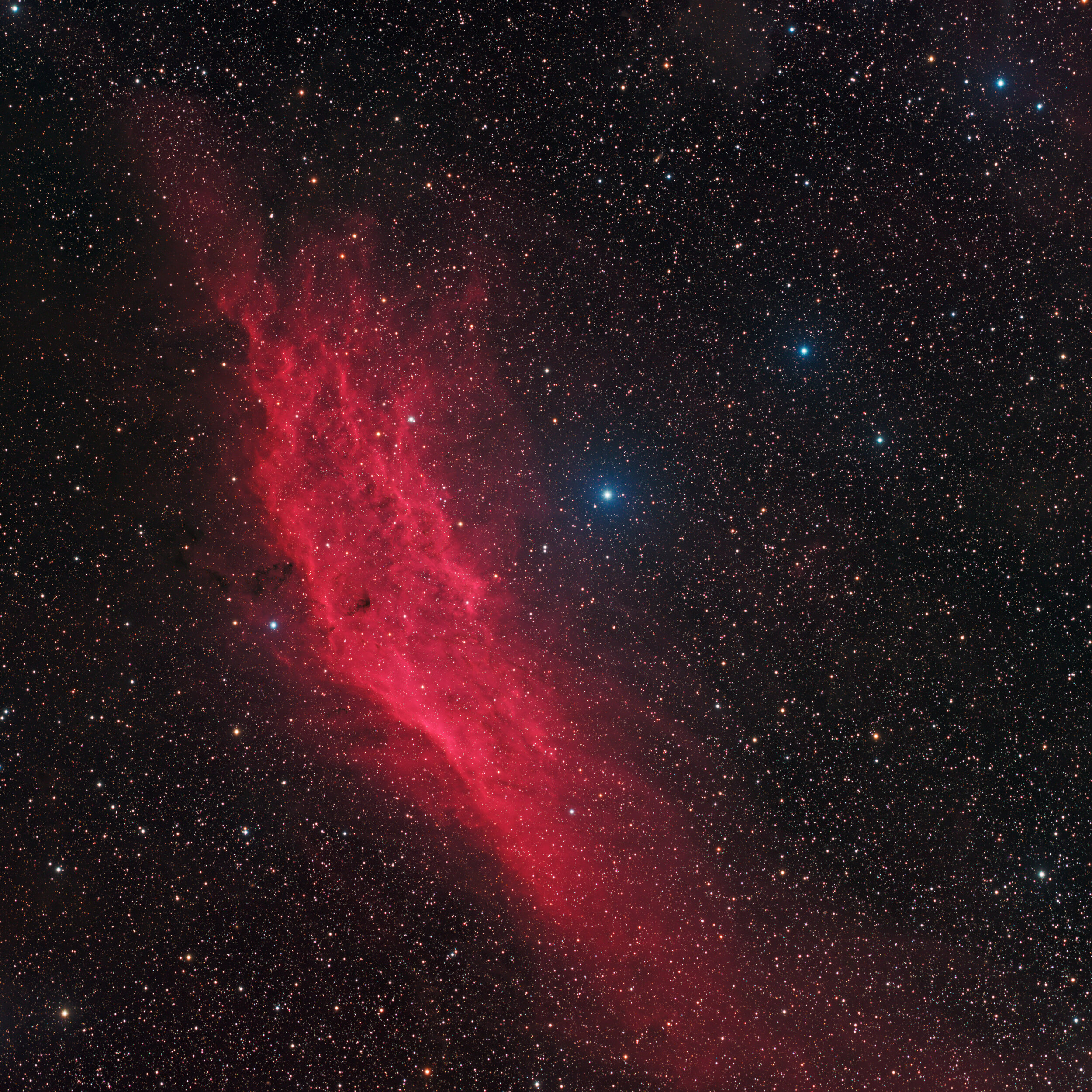 The Cali­for­nia Neb­ula (NGC 1499) is an emis­sion neb­ula loc­ated in the con­stel­la­tion Perseus. It is so named because it appears to resemble the out­line of the US State of Cali­for­nia on long expos­ure pho­to­graphs. It is almost 2.5° long on the sky and, because of its very low sur­face bright­ness, it is extremely dif­fi­cult to observe visu­ally. It lies at a dis­tance of about 1,000 light years from Earth. Its fluor­es­cence is due to excit­a­tion of the Ha line in the neb­ula by the nearby prodi­giously ener­get­ic O7 star, xi Per­sei (also known as Men­kib, seen near the cen­ter of the image).
[descrip­tion from wikipedia]
Taka­hashi FSQ-106EDX III
(HaL)RGB (580:480):180:180:180 min.
ROSA Remote Obser­vat­or­ies South­ern Alps
© Mar­tin Ruster­holz, Astrophotographer
Find­er Chart Cali­for­nia Neb­ula (NGC 1499)