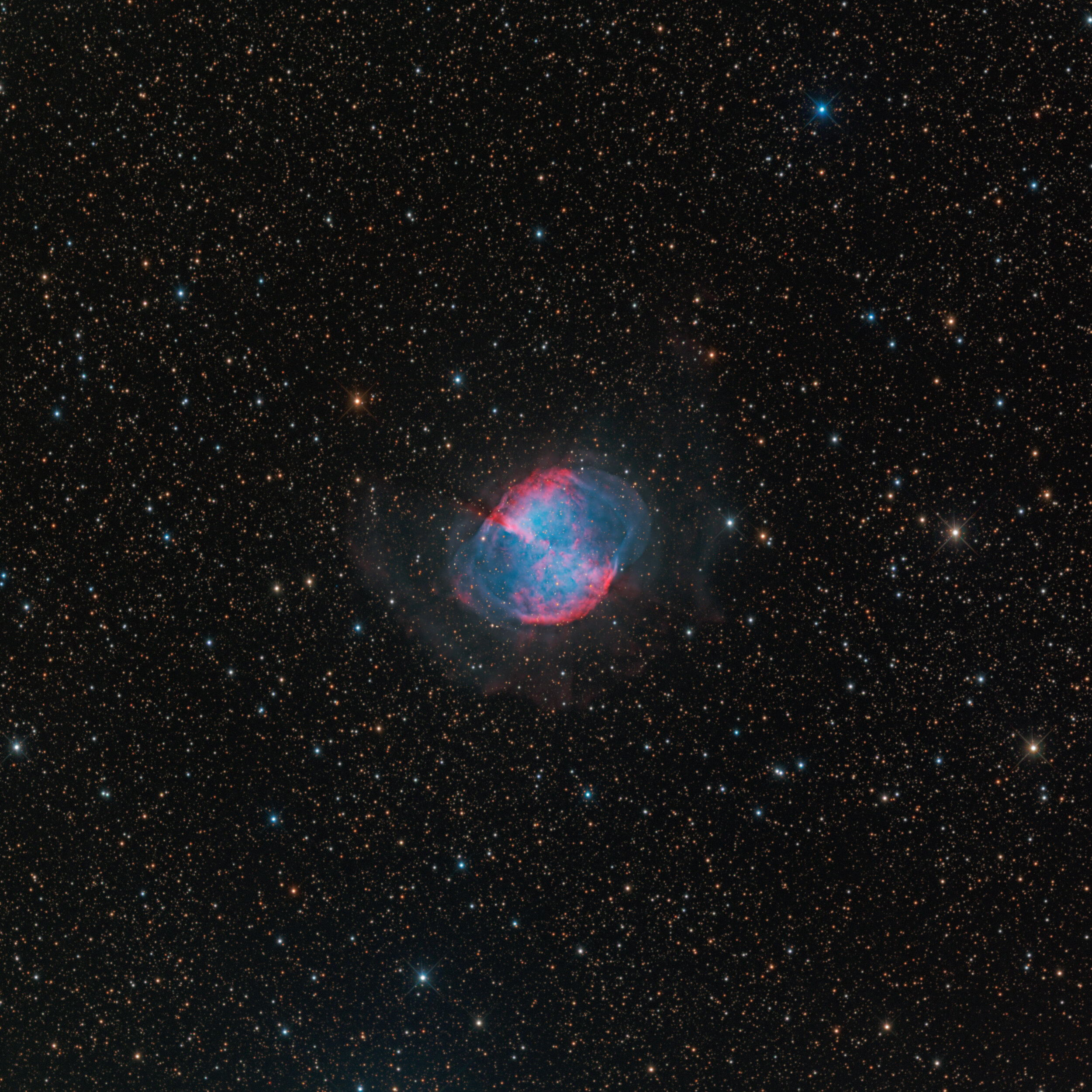 Although no star in Vulpec­ula shines bright­er than mag­nitude 4.4, this sum­mer con­stall­a­tion does boast the most fam­ous of plan­et­ary neb­u­lae, M27, the Dumb­bell Neb­ula. Dis­covered by Messi­er in 1764, the Dumb­bell got its nick­name much later from its resemb­lance to a body­build­er­'s hand weight. M27 is one of the closer plan­et­ar­ies (815 light years away), and its phys­ic­al dia­met­er of 1.2 light years also makes it one of the larger.
[descrip­tion from O'Meara]
HaOIIIR­GB 440:440:260:220:220 min.
ROSA Remote Obser­vat­or­ies South­ern Alps
© Mar­tin Ruster­holz, Astrophotographer
Find­er Chart Dumb­bell Nebula