IC 59 and IC 63 in Cassiopeia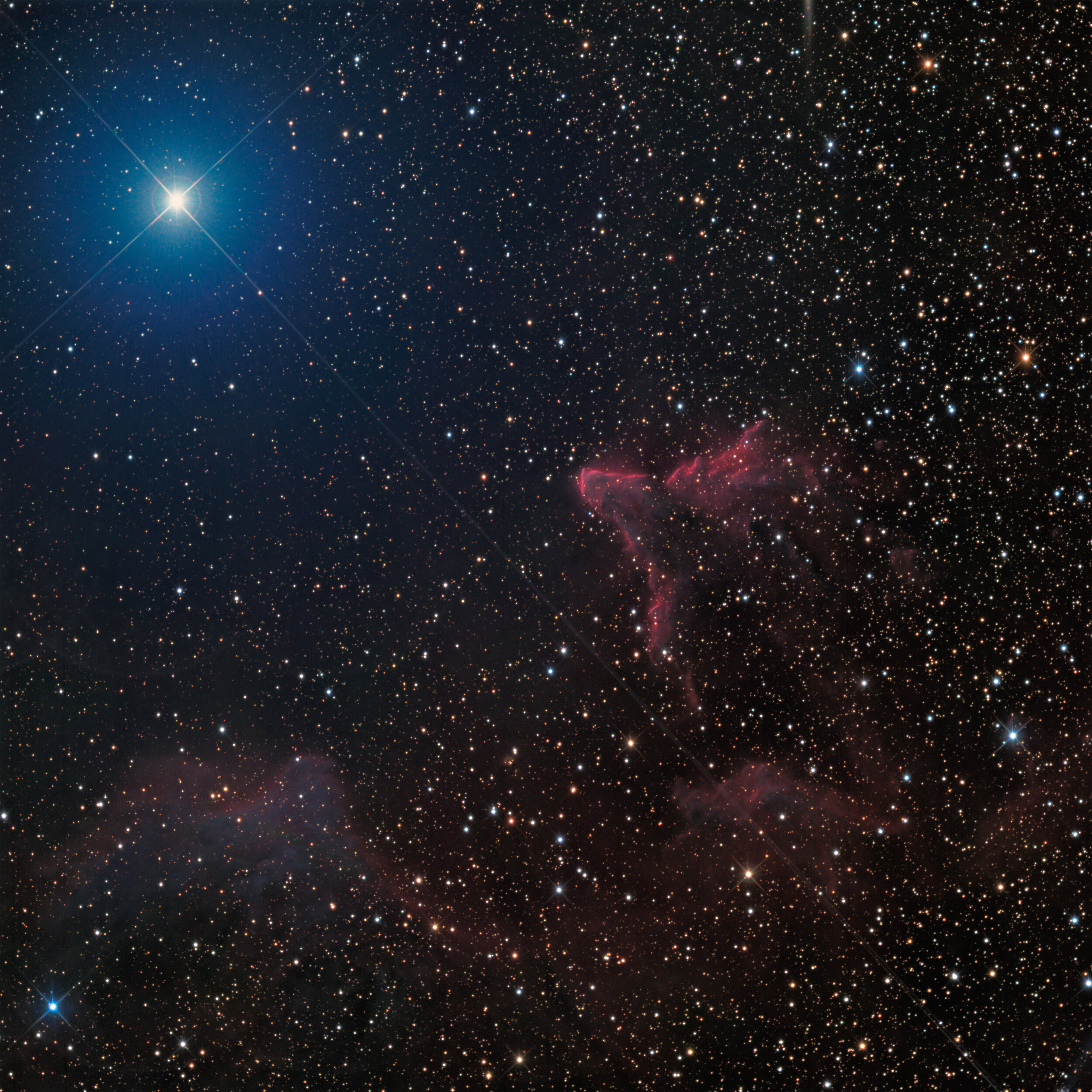 IC 59 (left) and IC 63 (right) are two comet-shaped clouds near gamma Cas, the bright star in the upper left corner. The ultra­vi­olet radi­ation of the star ion­izes the atoms of these clouds, which emits light dur­ing recom­bin­a­tion. Gamma Cas, IC 59 and IC 63 are estim­ated to be about 600 lightyears from earth in the con­stel­la­tion of Cassiopeia.
Long exposed RGB data was com­bined with Ha nar­row­band data. Con­sid­er­able effort was required to reduce the bright­ness and reflec­tions of gamma Cas (mag 2.15). North is at about 6 o'c­lock in this image.
HaR­GB 680:240:240:240 min.
ROSA Remote Obser­vat­or­ies South­ern Alps
© Mar­tin Ruster­holz, Astrophotographer
Find­er Chart IC 59 and IC 63