M101 Pin­wheel Galaxy in Ursa Major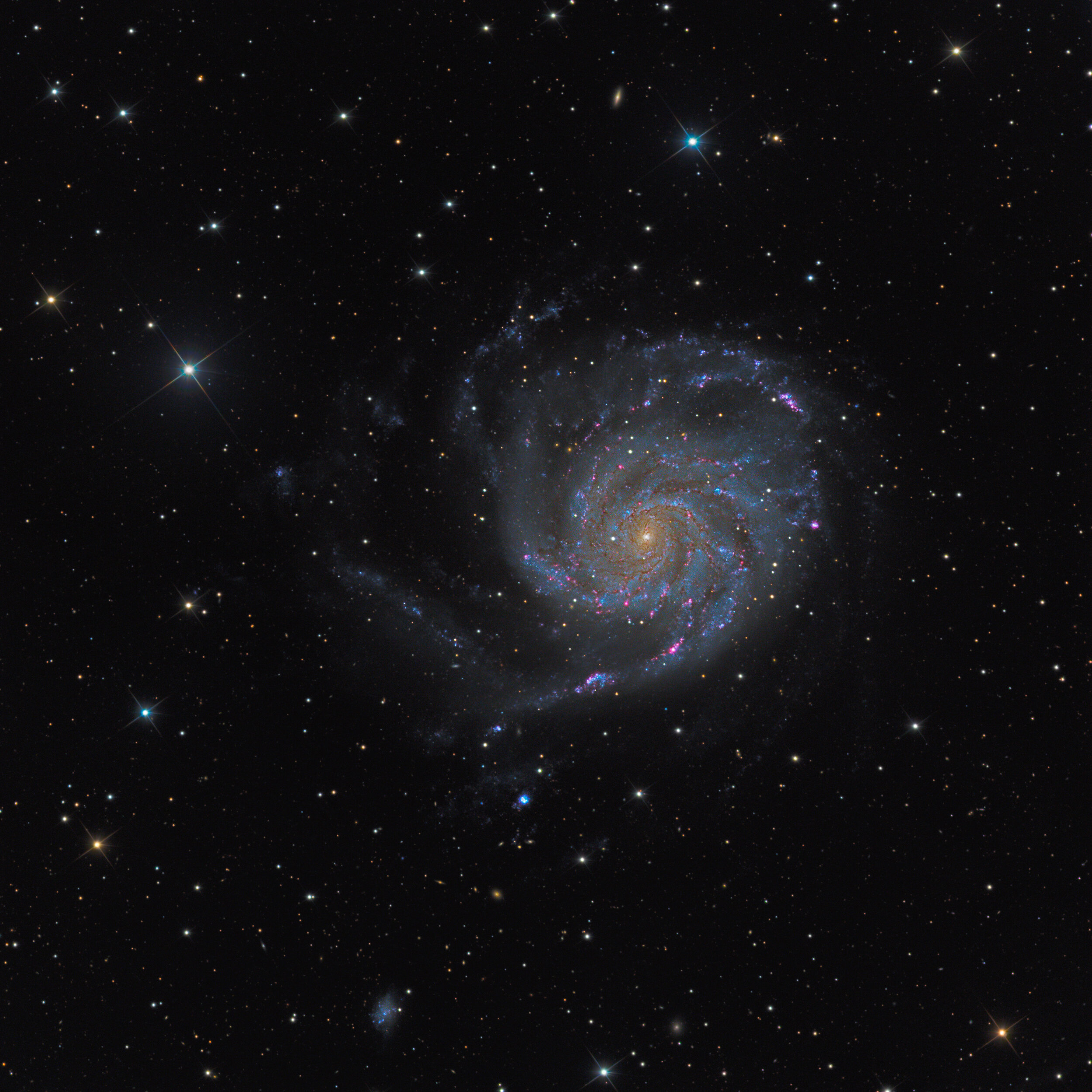 The Pin­wheel Galaxy (also known as Messi­er 101, M101 or NGC 5457) is a face-on spir­al galaxy dis­tanced 21 mil­lion light-years away from earth in the con­stel­la­tion Ursa Major. First dis­covered by Pierre Méchain on March 27, 1781, it was com­mu­nic­ated to Charles Messi­er who veri­fied its pos­i­tion for inclu­sion in the Messi­er Cata­logue as one of its final entries.
LRGB 600:180:180:160 min.
ROSA Remote Obser­vat­or­ies South­ern Alps
© Mar­tin Ruster­holz, Astrophotographer