NGC 4274 in Coma Berenices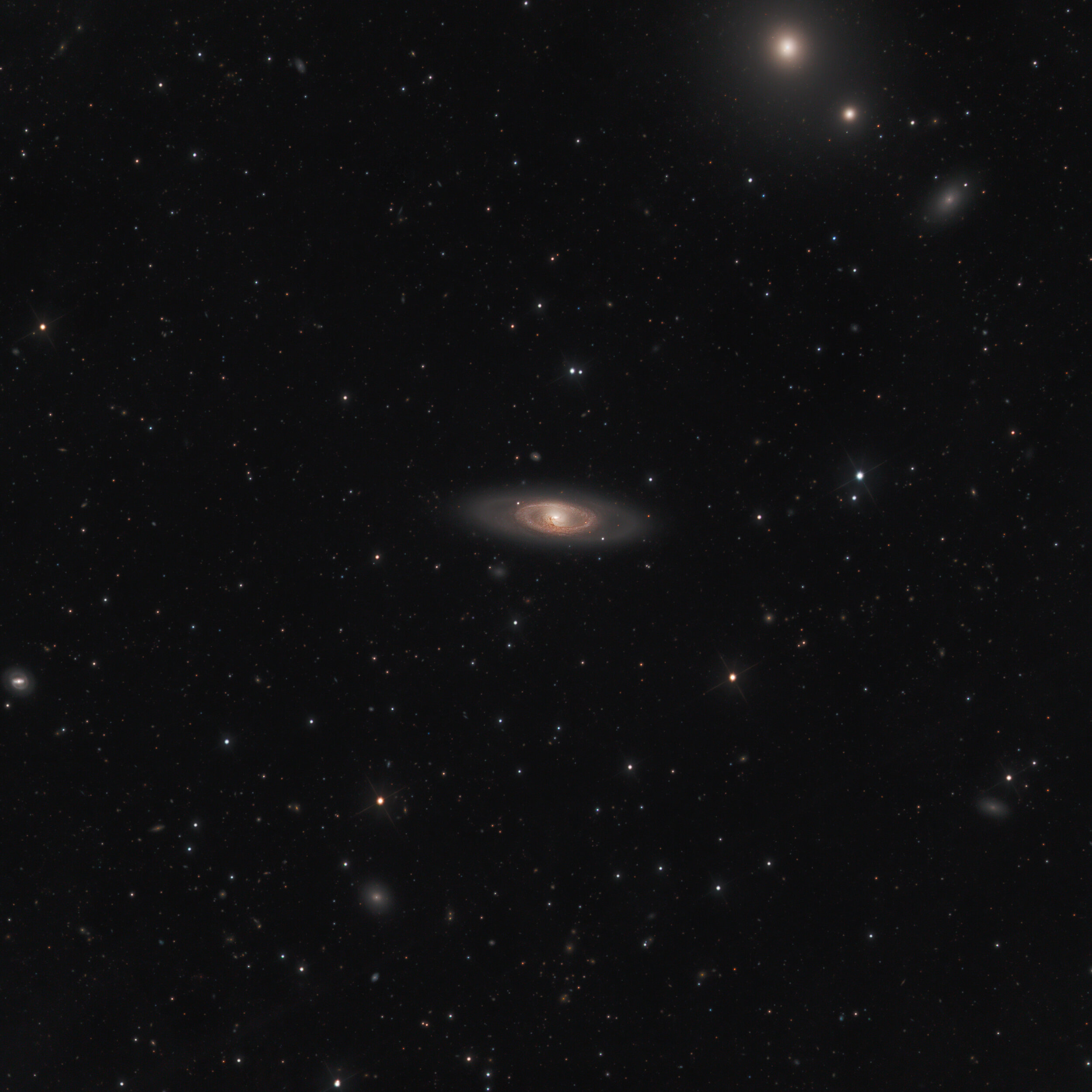 NGC 3077 is a small but bright pecu­li­ar galaxy about 45′ east-south­east of the mag­ni­fi­cient spir­al galaxy M81 in Ursa Major, which has an equally dynam­ic com­pan­ion, M82 (The Cigar Galaxy).
In the mid-nine­teenth cen­tury, NGC 3077 was thought to be either an irreg­u­lar len­ticular (I0) galaxy or a pecu­li­ar mixed spir­al len­ticular galaxy (SAB0p). Today we know NGC 3077 is a nearby dwarf star­burst galaxy with a true lin­ear extent of 20'000 light-years at a dis­tance of about 12.5 mil­lion light-years.
In this deep exposed image, many sim­il­ar­it­ies to M82 become obvi­ous. Spe­cific­ally a couple of red jets near the cen­ter are clearly visable.
[descrip­tion from O'Meara]
LRGB 940:180:160:180 min.
ROSA Remote Obser­vat­or­ies South­ern Alps
© Mar­tin Ruster­holz, Astrophotographer
Find­er Chart NGC 4274 in Coma Berenices