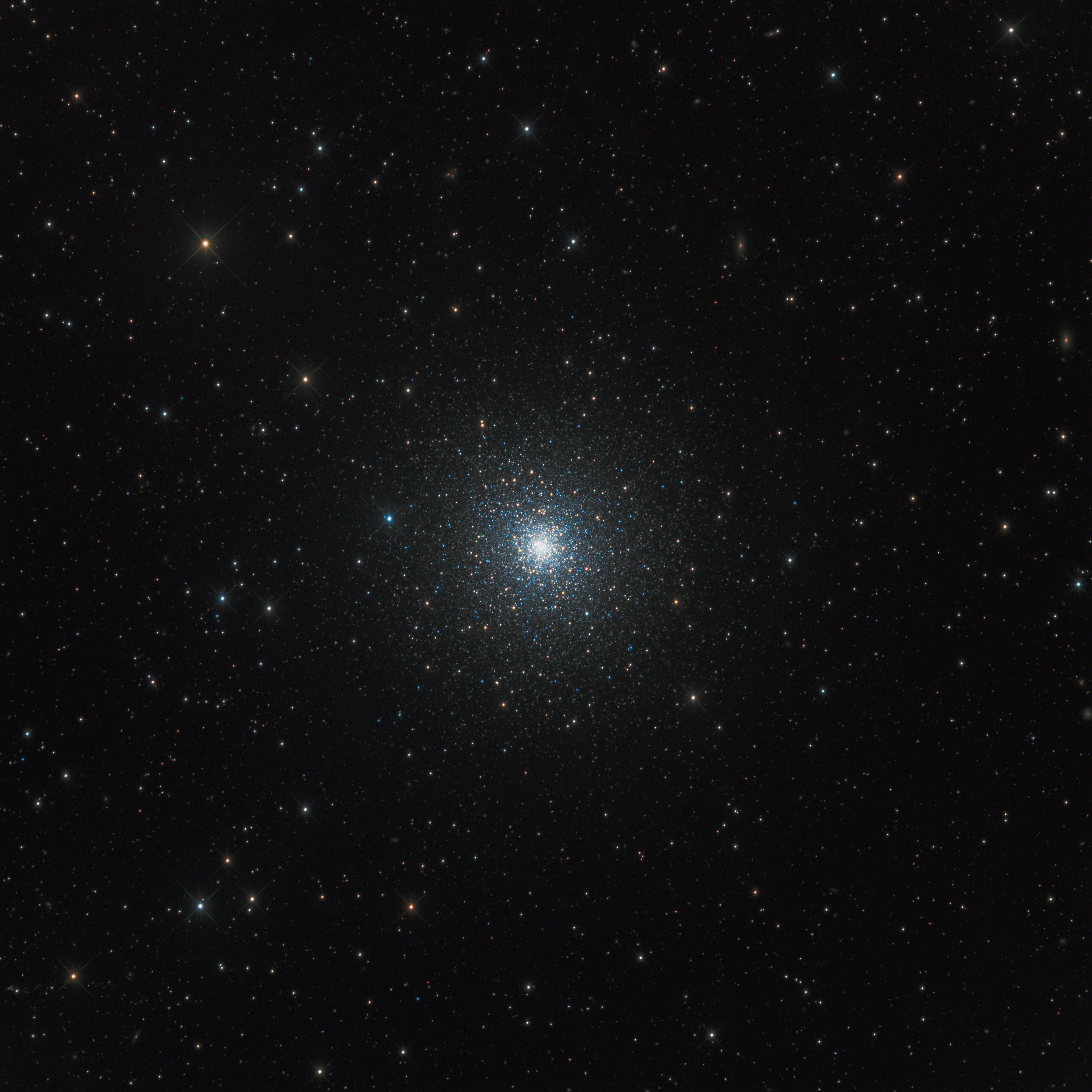 Messi­er 92 (also known as M92 or NGC 6341) is a glob­u­lar cluster of stars in the north­ern con­stel­la­tion of Her­cules. It was dis­covered by Johann Elert Bode in 1777, then pub­lished in the 'Jahr­buch' dur­ing 1779. The cluster was inde­pend­ently redis­covered by Charles Messi­er on March 18, 1781 and added as the 92nd entry in his cata­logue. M92 is at a dis­tance of about 26,700 light-years away from Earth.
[descrip­tion from wikipedia]
LRGB 220:110:100:100 min.
ROSA Remote Obser­vat­or­ies South­ern Alps
© Mar­tin Ruster­holz, Astrophotographer
Find­er Chart M92 in Hercules