Markari­an's Chain in Virgo/​Com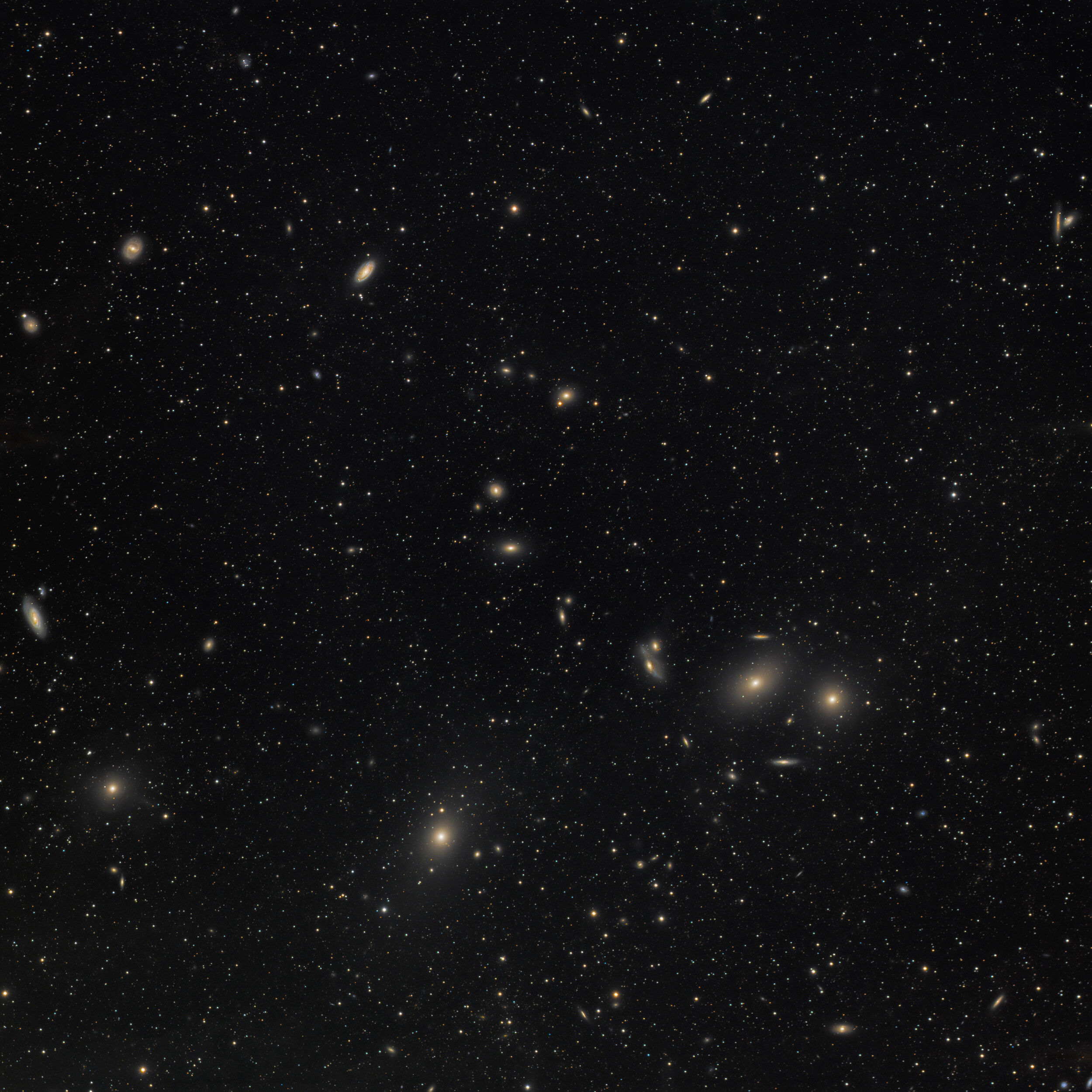 Across the heart of the Virgo Cluster of Galax­ies lies a strik­ing string of galax­ies known as Markari­an's Chain. Most prom­in­ent mem­bers in this image are M84, M86, M88, M89, M90, M91, NGC 4477, NGC 4473, NGC 4461, NGC 4458, NGC 4438 and NGC 4435. The center­point of the cluster is rep­res­en­ted by M87, the huge ellip­ic­al galaxy.
More than 2'500 galax­ies reside in the Virgo Cluster of Galax­ies. The names of the bright­est objects can be found in this annot­ated image.
This image rep­res­ents about 3.5deg x 3.5deg of the night sky. North is up in this image.
Taka­hashi FSQ-106EDX III
LRGB 420:160:160:150 min.
ROSA Remote Obser­vat­or­ies South­ern Alps
© Mar­tin Ruster­holz, Astrophotographer
Find­er Chart Markari­an's Chain in Virgo/​Com