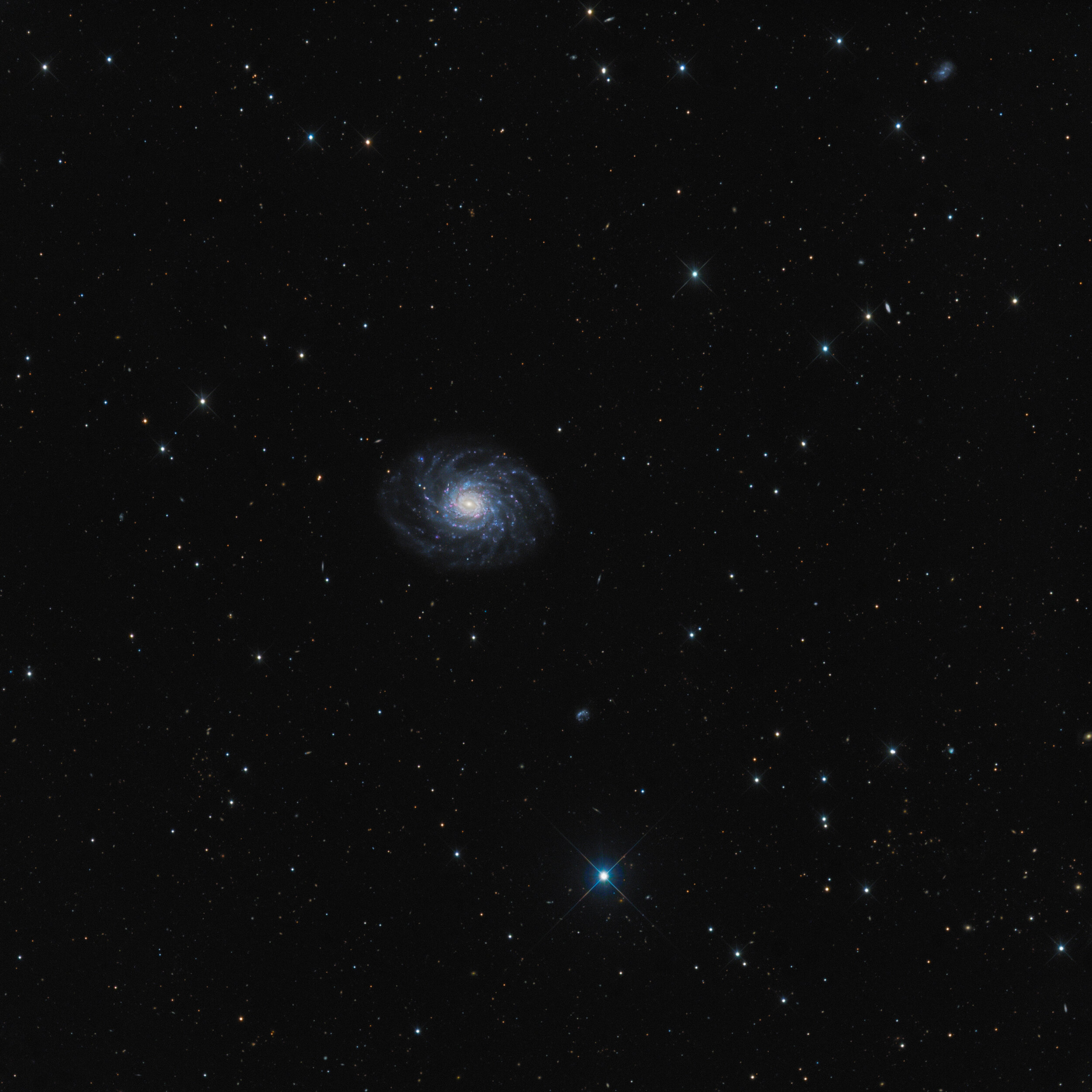 NGC 3486 is a barred spir­al galaxy loc­ated about 27.4 mil­lion light years away in the con­stel­la­tion of Leo Minor. It's appar­ent size meas­ures 6.6′ x 4.7′ and it shines at mag 10.5. It has a mor­pho­lo­gic­al clas­si­fic­a­tion of SAB®c, which indic­ates it is a barred spir­al with an inner ring and loosely wound arms. This is a bor­der­line, low-lumin­os­ity Sey­fert galaxy with an act­ive nuc­le­us. How­ever, no radio or X‑ray emis­sion has been detec­ted from the core, and it may only have a small super­massive black hole with less than a mil­lion times the mass of the Sun.
North is down in this deep exposed image, which shows objects faint­er than mag 21.5.
[descrip­tion from Wikipedia]
LRGB 480:240:160:160 min.
ROSA Remote Obser­vat­or­ies South­ern Alps
© Mar­tin Ruster­holz, Astrophotographer