Whir­li­gig Galaxy (NGC 488) in Pisces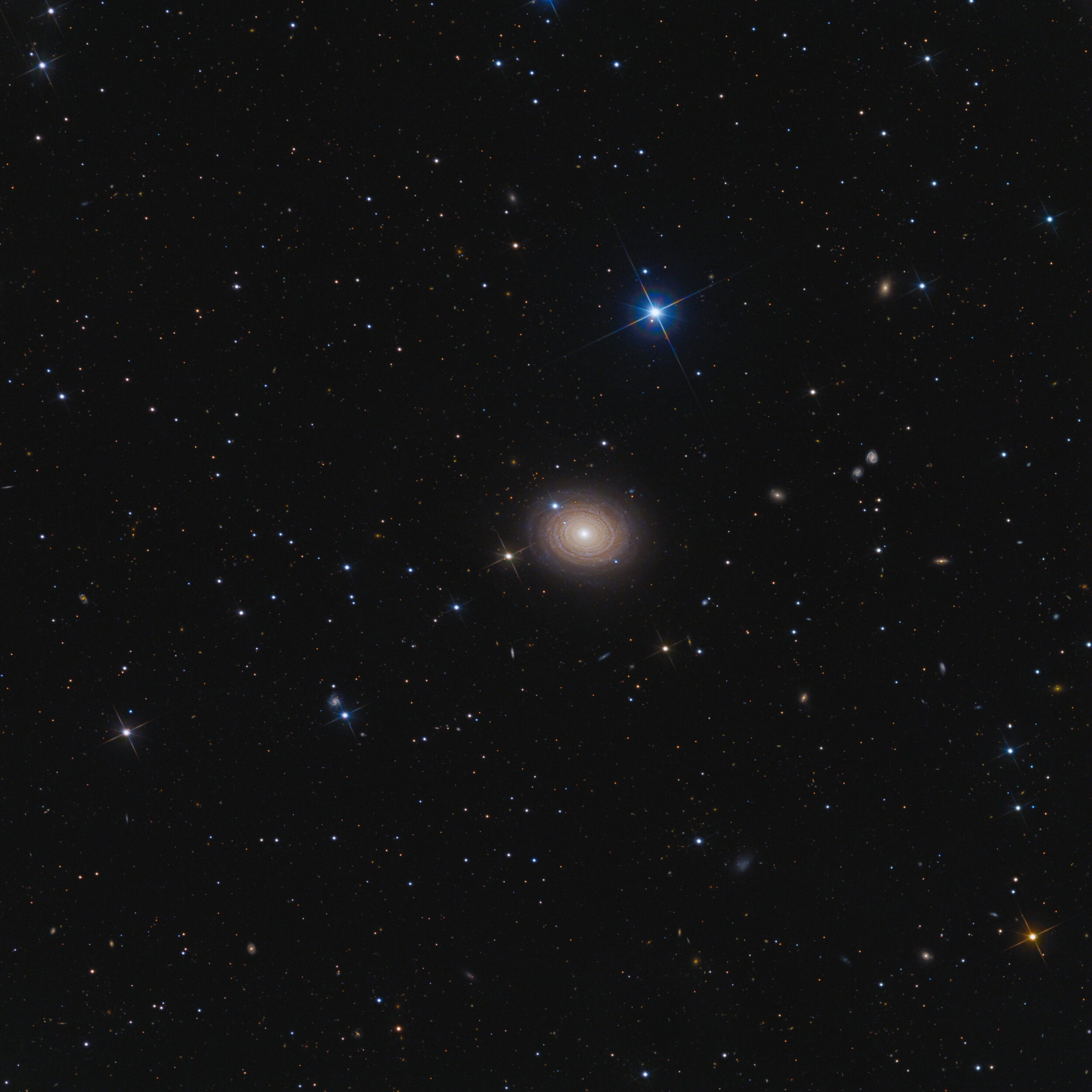 NGC 488 is known as a pro­to­type of a multi-armed spir­al galaxy with a nearly per­fect spir­al struc­ture, seen 46° from face-on. It's angu­lar size meas­ures 5.5′ x 4.0′ and light needs about 95 mil­lion years to travel from this island in uni­verse to us. Wil­li­am Her­schel dis­coverd this galaxy in 1784 in the con­stel­la­tion of Pisces. Des­pite its small appar­ent size, the true dia­met­er meas­ures about 150'000 light-years.
North is at about 4 o'c­lock in this image.
[descrip­tion from O'Meara]
LRGB 680:180:180:180 min.
ROSA Remote Obser­vat­or­ies South­ern Alps
© Mar­tin Ruster­holz, Astrophotographer
Find­er Chart Whir­li­gig Galaxy (NGC 488)