NGC 7000 and IC 5070 in Cygnus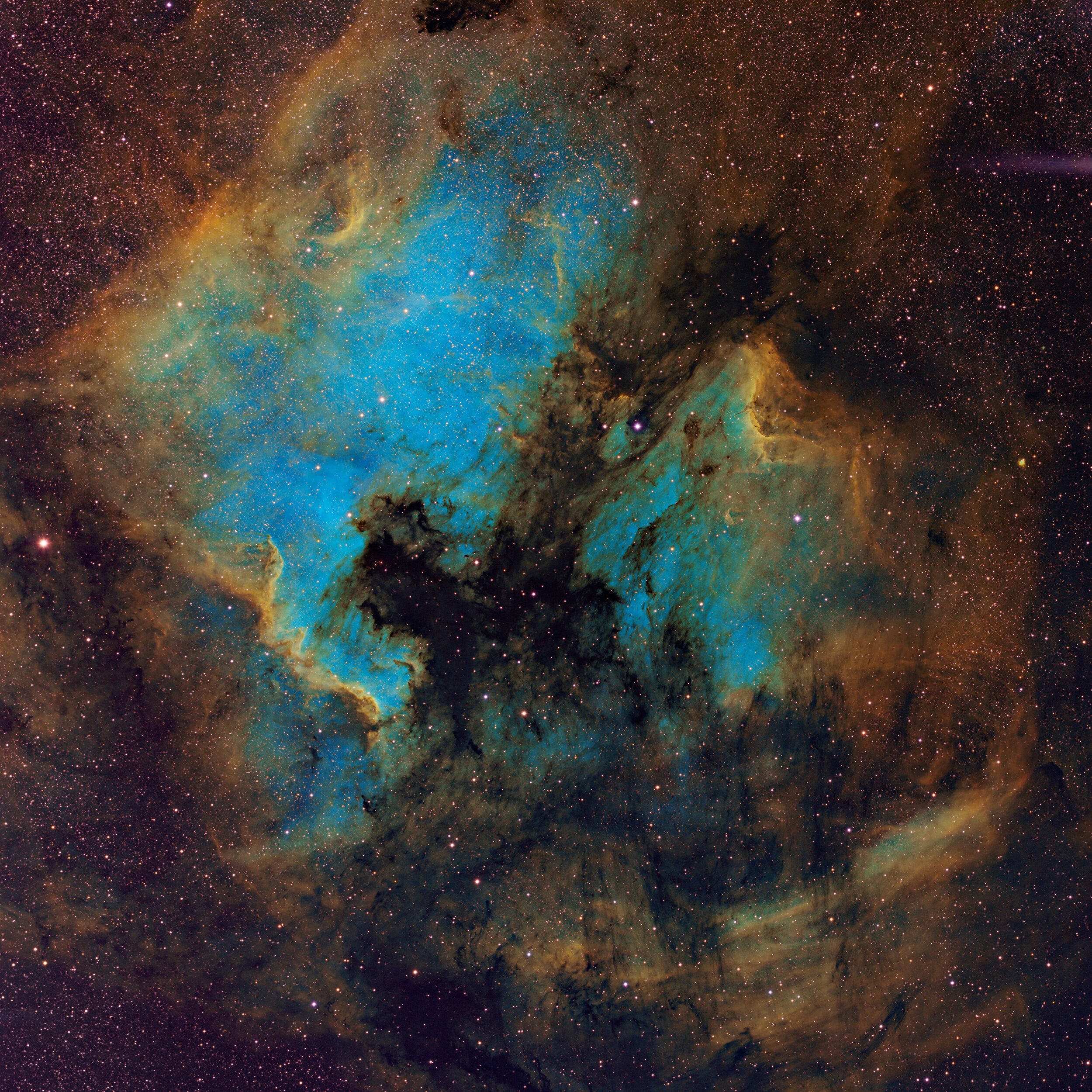 The North Amer­ica (NGC 7000, left) and Pel­ic­an Neb­u­lae (IC 5070, right) count among the greatest neb­u­lae in sum­mer sky. The vis­ible clouds appear as two dis­tinct objects sep­ar­ated by a thick dust lane.
The image is cre­ated from nar­row­band images select­ing SII, Ha and OIII spec­tral lines map­ping to red, green and blue know as Hubble Palette. The field cov­ers about 3.5° x 3.5°. The light strike to the right is the reflec­tion of Deneb (alpha Cygni) just out­side of the field of view. North is up in this image.
[descrip­tion from 'A Year in the Life of the Uni­verse' by Gendler]
Taka­hashi FSQ-106EDX III
SII­HaOIII 330:420:420 min.
ROSA Remote Obser­vat­or­ies South­ern Alps
© Mar­tin Ruster­holz, Astrophotographer
Find­er Chart Sh2-129 and OU4