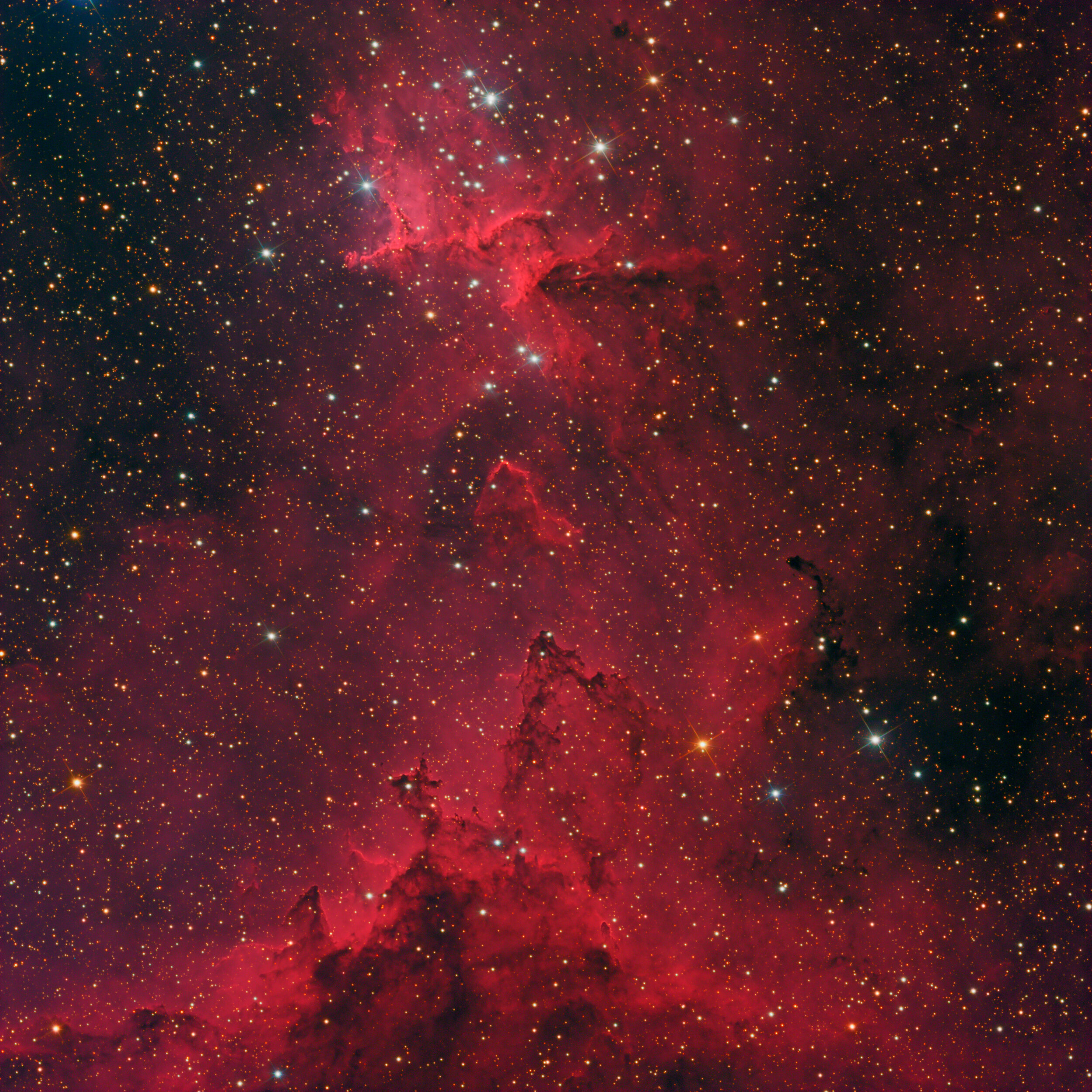 Cos­mic clouds form fant­ast­ic shapes in the cent­ral regions of emis­sion neb­ula IC 1805. The clouds are sculp­ted by stel­lar winds and radi­ation from massive hot stars in the neb­u­la's new­born star cluster, Melotte 15. About 1.5 mil­lion years young, the cluster stars are scattered in this col­or­ful sky­scape, along with dark dust clouds in sil­hou­ette against glow­ing atom­ic gas.
Wider field images reveal that IC 1805's sim­pler, over­all out­line sug­gests its pop­u­lar name — The Heart Neb­ula. IC 1805 is loc­ated about 7,500 light years away toward the boast­ful con­stel­la­tion Cassiopeia.
[descrip­tion from APOD]
HaLRGB 800:480:220:180:180 min.
ROSA Remote Obser­vat­or­ies South­ern Alps
© Mar­tin Ruster­holz, Astrophotographer