North­ern Logoon Neb­ula (NGC 7538)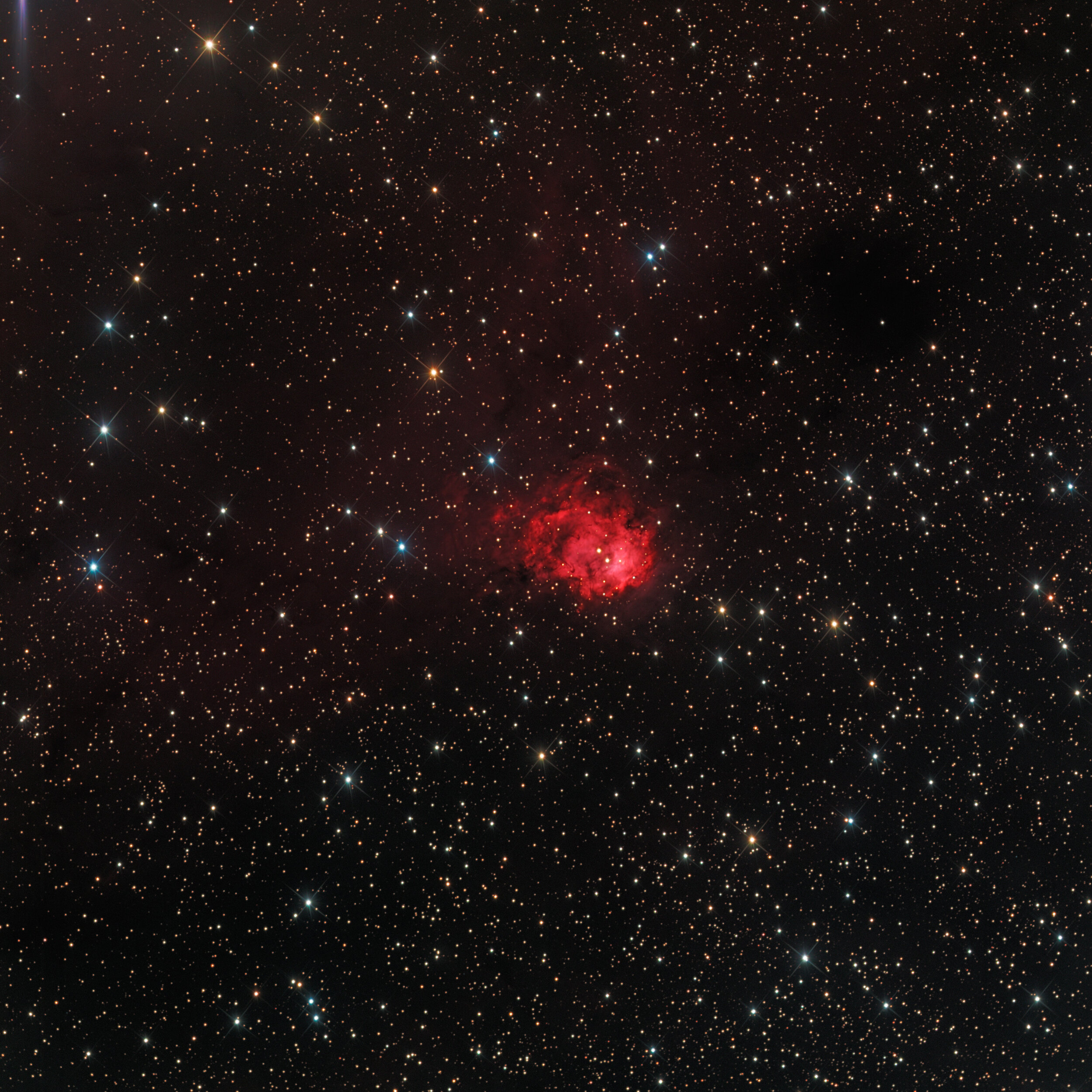 NGC 7538 (Sh2-158), near the more fam­ous Bubble Neb­ula, is loc­ated in the con­stel­la­tion Ceph­eus. It is loc­ated about 9,100 light-years from Earth. It is home to the biggest yet dis­covered pro­tostar (NGC 7538 S) which is about 300 times the size of the Sol­ar Sys­tem. It is loc­ated in the Perseus Spir­al Arm of the Milky Way and is prob­ably part of the Cas­si­opeia OB2 com­plex. It is a region of act­ive star form­a­tion includ­ing sev­er­al lumin­ous near-IR and far-IR sources. Stars in NGC 7538 are mainly low-mass pre-main-sequence stars.
This image was cre­ated com­bin­ing long exposed Ha images togeth­er with lumin­ance images as lumin­ance. North is up in this image. You can find an annot­ated ver­sion here.
[descrip­tion from Wikipedia]
HaLRGB 880:360:200:200:200 min.
ROSA Remote Obser­vat­or­ies South­ern Alps
© Mar­tin Ruster­holz, Astrophotographer
Find­er Chart North­ern Logoon Neb­ula (NGC 7538)