Pegas­us I Galaxy Cluster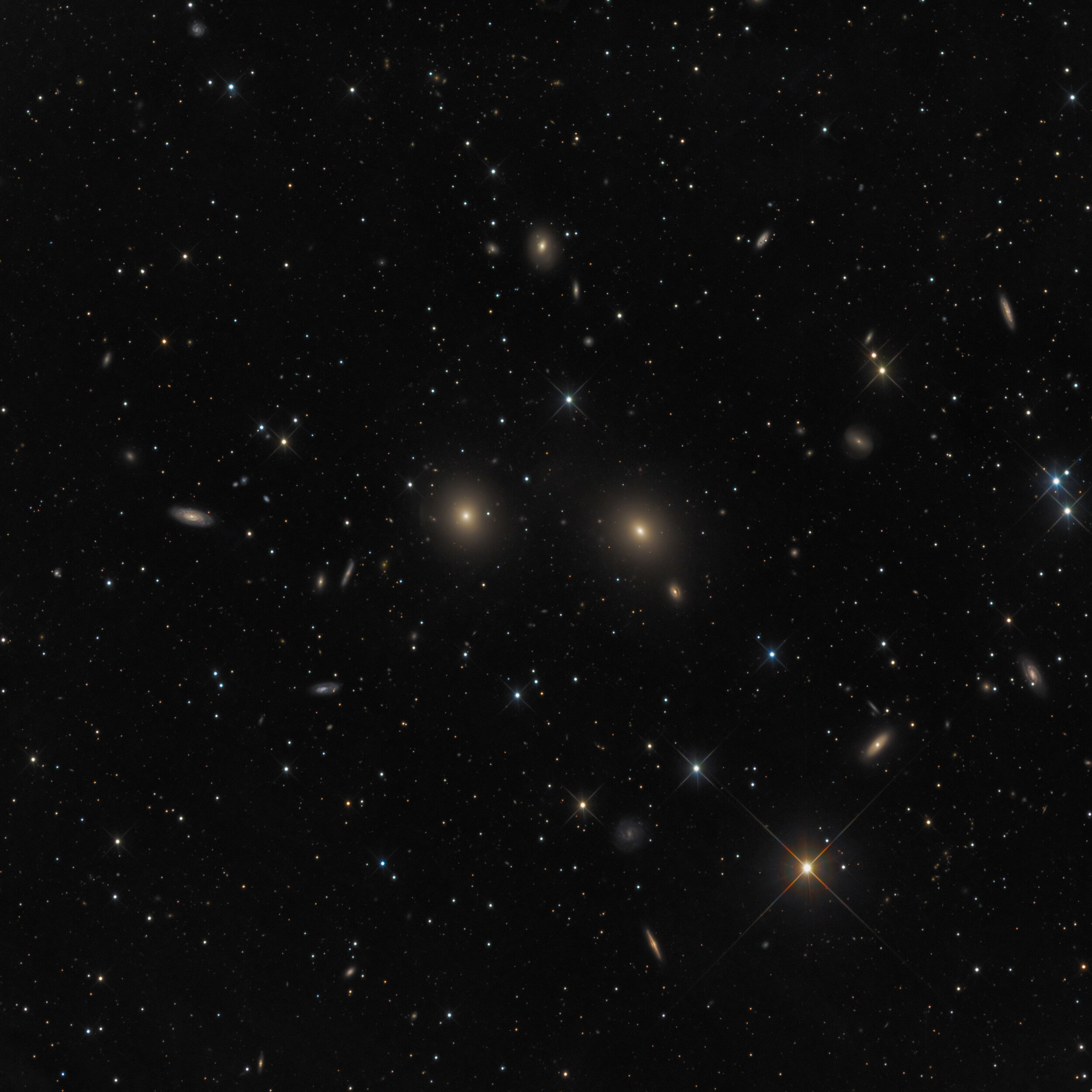 The Pegas­us I Galaxy Cluster is a smal­ler group of galax­ies with about 13 mem­bers in the con­stel­la­tion of Pegas­us near the bor­der to Pisces. The cent­ral, ellipt­ic­al galax­ies are NGC 7626 (left) and NGC 7619 (right), both shin­ing at about 11.1 mag. Both galax­ies have been dis­covered by Wil­helm Her­schel 1785. The dis­tance to NGC 7619 is about 180 mil­lion lightyears, while NGC 7626 is some­what closer at 140 mil­lion lightyears.
North is up in this image.
LRGB 440:140:160:140 min.
ROSA Remote Obser­vat­or­ies South­ern Alps
© Mar­tin Ruster­holz, Astrophotographer