Sil­ver Streak Galaxy (NGC 4216)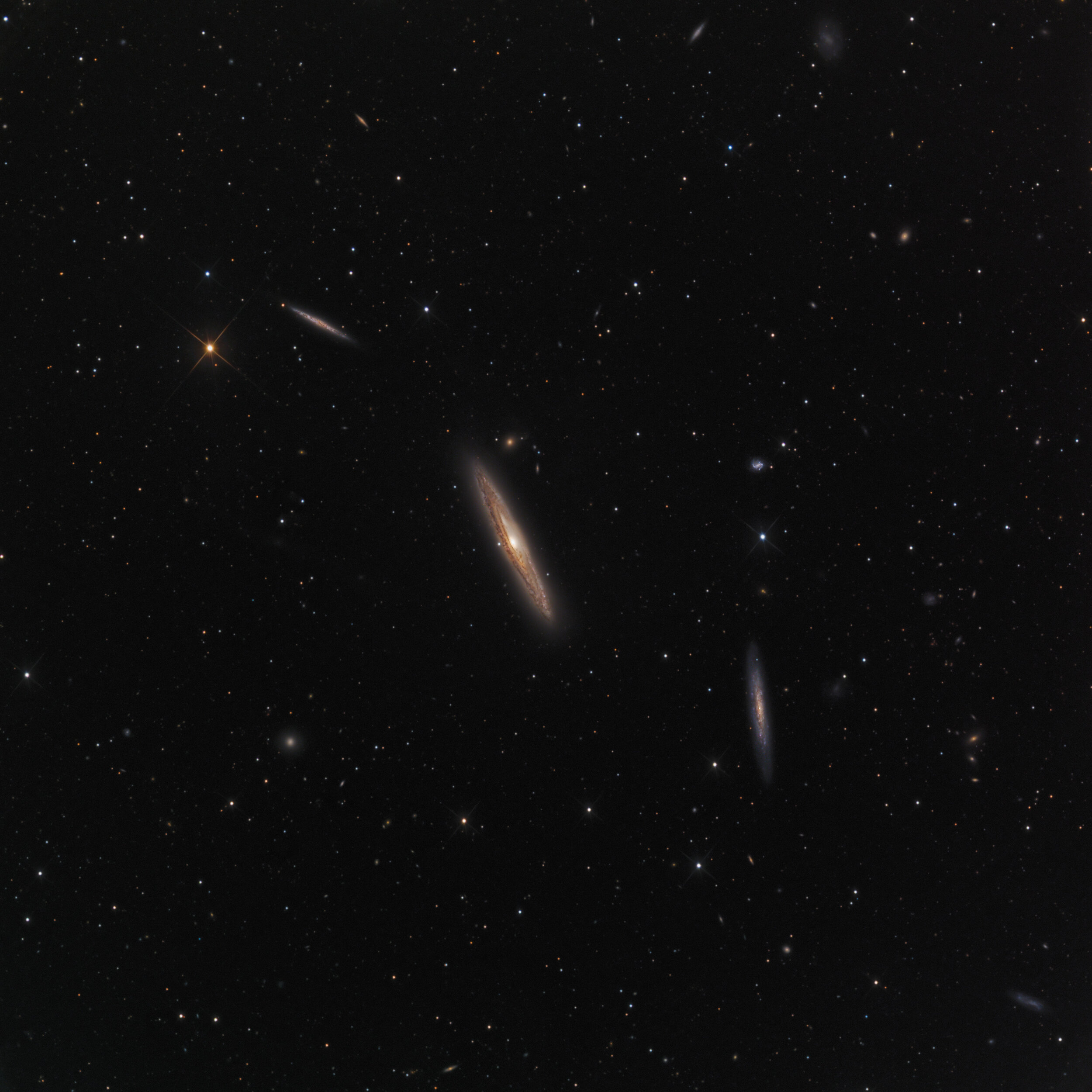 NGC 4216 is the bright­est of three edge-on sys­tems in the con­stel­la­tion of Virgo. It is a Mixed Spir­al Galaxy (SABb) shin­ing at mag 10.3 with an angu­lar size of 7.9'x1.7′ at a dis­tance of 55 mil­lion light-years. The true dia­met­er of the galaxy meas­ures about 91'000 light-years, which is about the dimen­sion of the Milky Way.
The com­pan­ions of NGC 4216 are NGC 4222 in the upper left corner (mag 13.3) and NGC 4206 lower right (mag 12.3), all at about the same dis­tance from earth.
A starstream around NGC 4216 has been detec­ted some time ago (see here for Ken Craw­ford's APOD), which can be seen at the left side of the galaxy (inver­ted image). North is up in this image.
[descrip­tion from O'Meara]
LRGB 720:300:280:200 min.
ROSA Remote Obser­vat­or­ies South­ern Alps
© Mar­tin Ruster­holz, Astrophotographer