Rosette Neb­ula (Cald­well 49)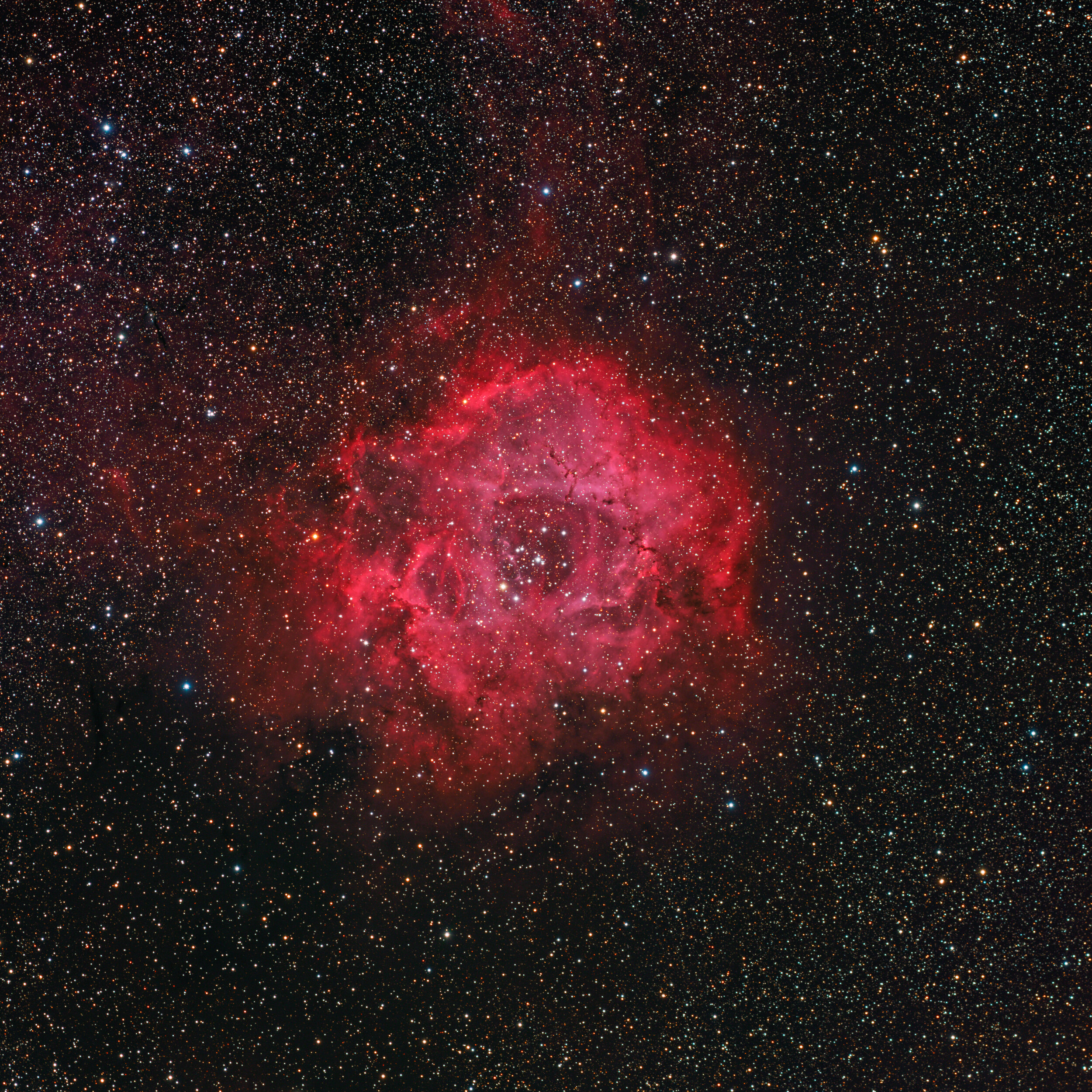 Sh2-129 is a real­tively faint neb­ula in the North­ern con­stel­la­tion Ceph­eus, also know as "Fly­ing Bat" neb­ula. In 2011, French ama­teur astro­nomer Nic­olas Out­ters dis­covered a faint OIII emis­sion with­in Sh2-129 which nick­name became "Squid Neb­ula" accord­ing to its shape, it's offi­cial name is OU4. The small emis­sion neb­ula below Sh2-129 is vdB-140.
The image is a com­bind­a­tion of nar­row­band (Ha, OIII) and RGB data. The field cov­ers about 3.0° x 3.0°. North is up in this image.
[descrip­tion from Wiki­pe­dia and O'Meara]
Taka­hashi FSQ-106EDX III
HaLRGB 495:210:120:120:120 min.
ROSA Remote Obser­vat­or­ies South­ern Alps
© Mar­tin Ruster­holz, Astrophotographer
Find­er Chart Rosette Neb­ula (Cald­well 49)