Rosette Neb­ula (Cald­well 49)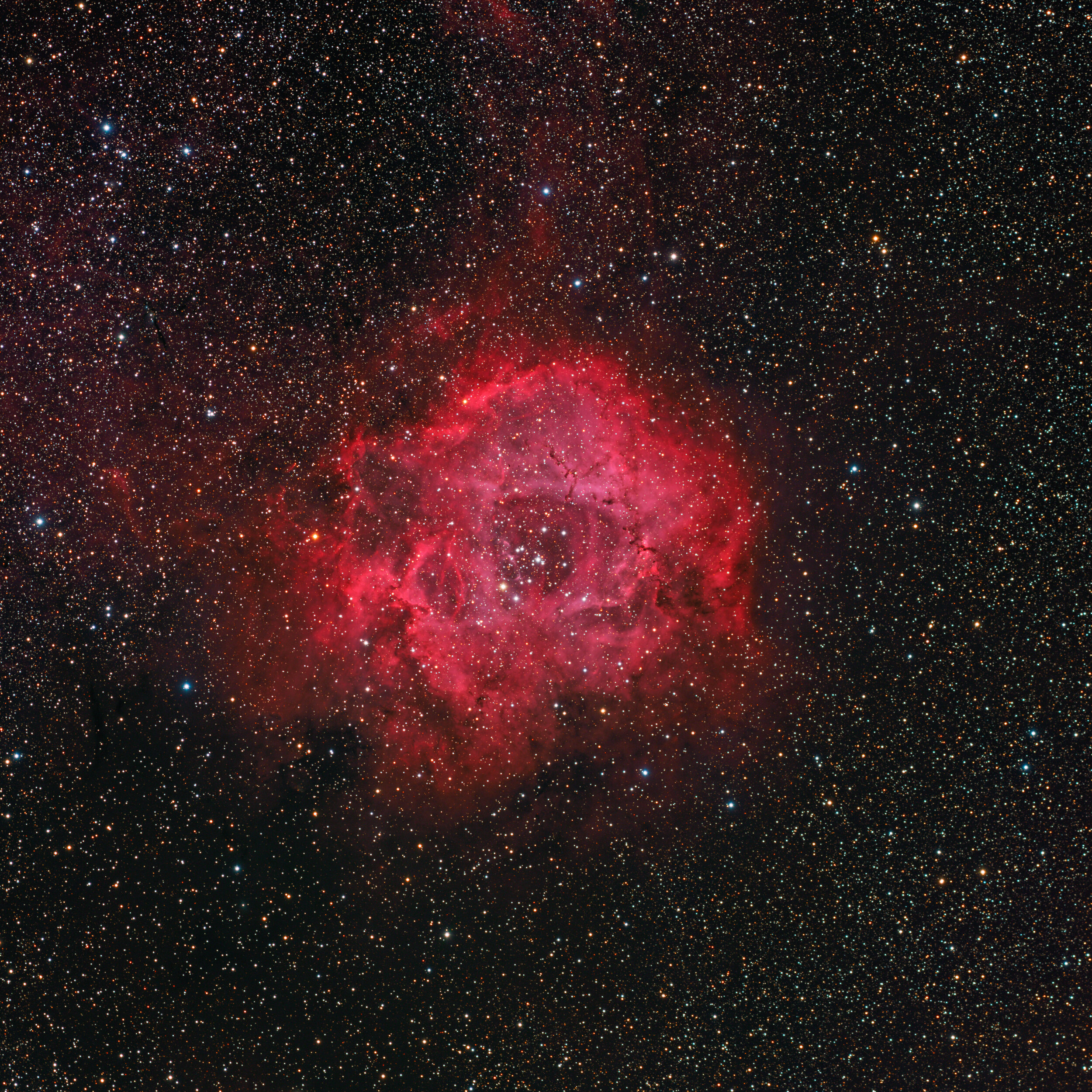 The Rosette Neb­ula (Cald­well 49) is a large, cir­cu­lar H II region loc­ated near one end of a giant molecu­lar cloud in the Mono­cer­os region of the Milky Way Galaxy. The open cluster NGC 2244 (Cald­well 50) is closely asso­ci­ated with the nebu­los­ity, the stars of the cluster hav­ing been formed from the neb­u­la's mat­ter. The cluster and neb­ula lay at a dis­tance of some 5,200 light years from Earth (although estim­ates of the dis­tance vary con­sid­er­ably) and meas­ure roughly 130 light years in diameter.
[descrip­tion from Wikipedia]
Taka­hashi FSQ-106EDX III
HaLRGB 495:210:120:120:120 min.
ROSA Remote Obser­vat­or­ies South­ern Alps
© Mar­tin Ruster­holz, Astrophotographer
Find­er Chart Rosette Neb­ula (Cald­well 49)