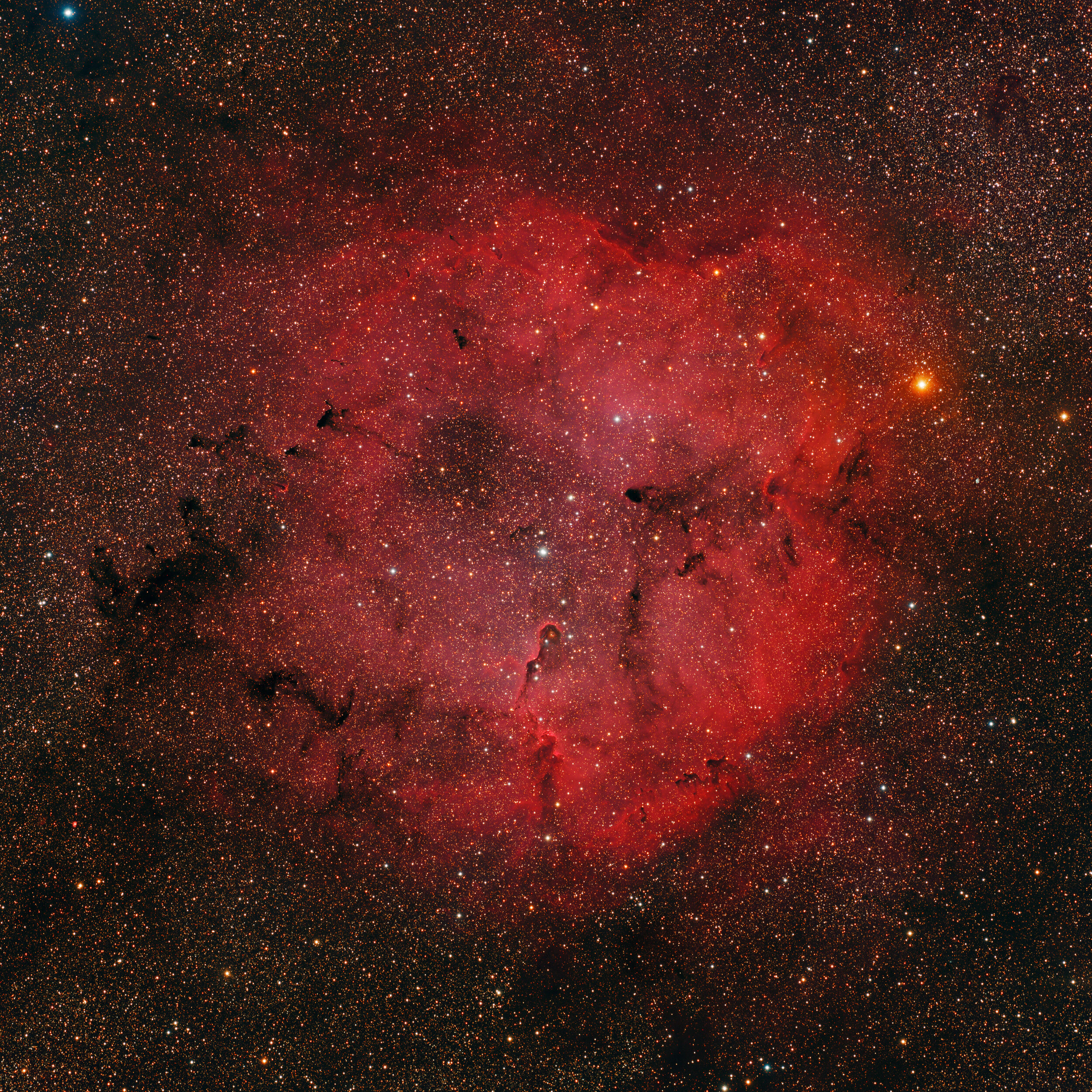 The large HII region IC 1396 in the con­stall­a­tion of Ceph­eus spans some 3 degrees of sum­mer sky. It is illu­mit­ated by a single massive O‑type super­gi­ant blue star, loc­ated at the cen­ter of the donut-shaped emmis­sion cloud.
Sevever­al comet­like struc­tures, known as bright rimmed glob­ules, form a loose an slowly espand­ing ring with­in IC 1396. Although sev­er­al of the comet­ary glob­ules are opticaly con­spicu­ous, the most prom­in­ent and well-stud­ied is IC 1396A (bot­tom), pop­ulary kown as the Ele­phant Trunk Neb­ula. A detailed image taken with longer focal­length can be found here.
Long OIII and Ha data have been com­bined with Lum to cre­ate an enhanced Lumin­ance, which then was blen­ded to a deep RGB to pre­serve the nat­ur­al col­ors. North is at 9 o'clock.
[descrip­tion from 'A Year in the Life of the Uni­verse' by Gendler]
Taka­hashi FSQ-106EDX III
HaOIIILRGB 390:765:210:300:300:320 min.
ROSA Remote Obser­vat­or­ies South­ern Alps
© Mar­tin Ruster­holz, Astrophotographer
Find­er Chart IC 1396 in Cepheus