The Scare­crow (IC 1613) in Cetus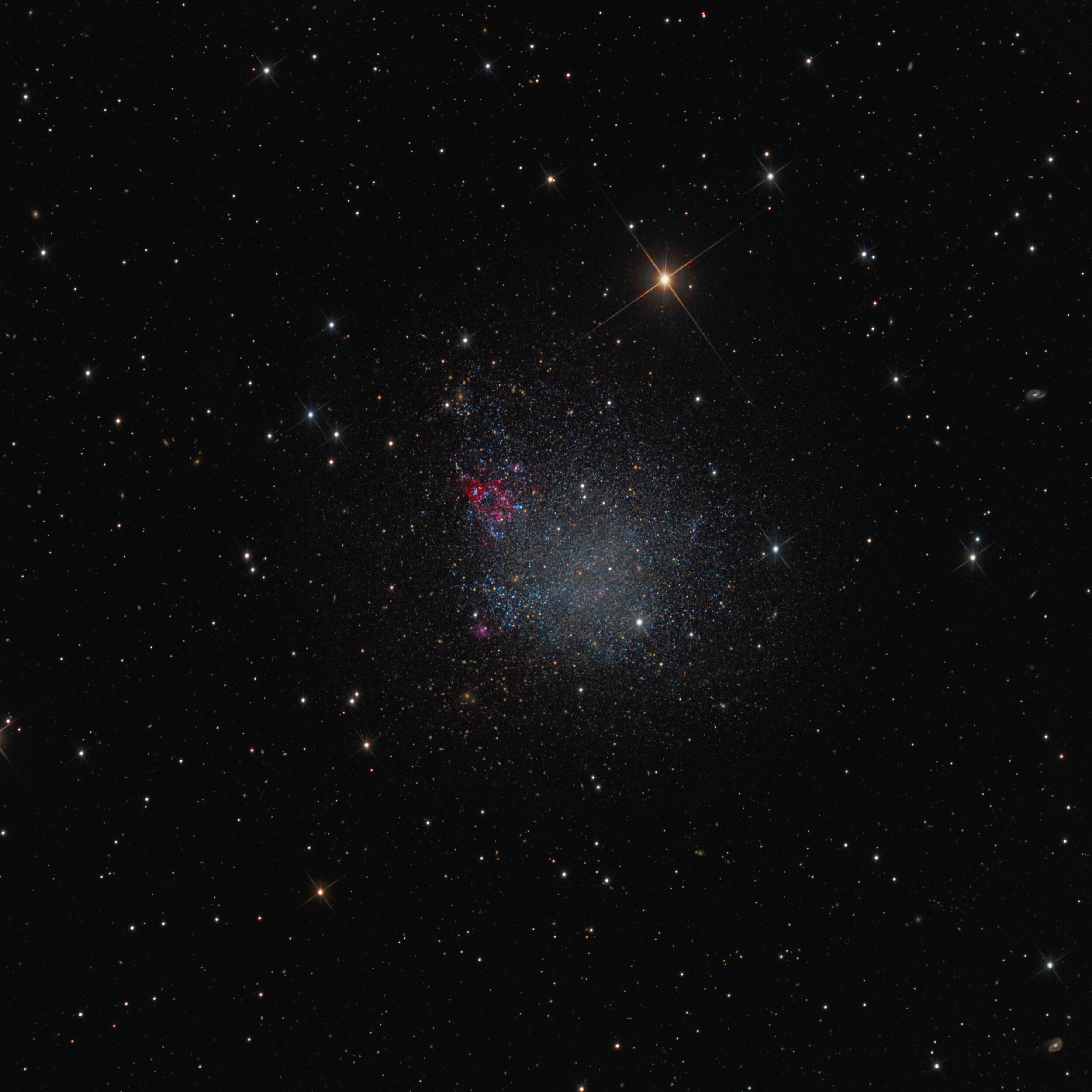 The Scare­crow IC 1613 was pho­to­graph­ic­ally dis­covered in 1906 by Max Wolf. Although that this Irreg­u­lar Barred Dwarf galaxy in Cetus is shin­ing at 9th mag­nitude, its light is spread across an area of sky about the size of a quarter Moon. This extremly low suface bright­ness is the reas­on IC 1613 escaped from bee­ing dis­covered earlier.
IC 1613 lies 2.3 mil­lion light-years dis­tant, so it is as far as M31 and mem­ber of the Loc­al Group, and its dia­met­er meas­ures 12'400 light-years. Its interi­or looks streched, frag­men­ted, shorn and tattered from grav­it­a­tion­al inter­rac­tions in the past. The spa­tial dis­tance from Andromeda Galaxy is nearly 2 mil­lion light-years which is far too great to be con­sidered to be closly related.
Long expos­ure was needed to bring out some details of the galaxy and its HII region. North is up in this image.
[descrip­tion from O'Merara]
L(HaR)GB 720:(1100:360):300:300 min.
ROSA Remote Obser­vat­or­ies South­ern Alps
© Mar­tin Ruster­holz, Astrophotographer